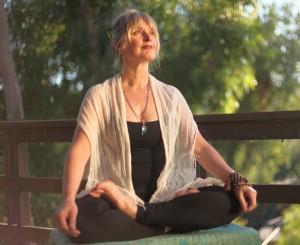 Diana Lang has a wonderful enchanting way with an audience. She has an easy, approachable rapport, and she has a wonderful way of making everyone feel personally connected with her. She is a master at communicating deep, often complex, concepts in a beautifully simple and easy to understand way. Being in a workshop with Diana is an uplifting and delightful experience that I would love to have…over and over again. – Mimi Peak J.D., M.C.C., C.Ht., Master Trainer for Tony Robbins
---
A woman of great intelligence, presence and integrity, Diana invites the audience within minutes to open up, listen and understand concepts that normally would take another person hours to convey. Her easy laugh and beautiful, silky voice makes learning fun. Listening to her is always a full experience in mind, body and spirit. She's awesome!
– Dr. Sheri Meyers Gantman, Psy.D., President – From the Heart Media, Inc., Producer – Straight from the Heart TV
---
No matter where you are in your life, Diana Lang has the ability to show you how to discover your next step. Diana's guidance enables her students to find their own inner wisdom.  A multi-faceted teacher, Diana teaches to all levels of spiritual growth. Whenever I can possibly be in Diana Lang's audience, I show up. – 
Betty Mehling, Author of Magic Island, Author of Relax with Self TherapEase
---
Diana gets to the heart of your situation faster than anyone I've ever worked with. Her approach to life/relationships/challenges (problems are both illuminating and precise. She is uncommonly gifted at shaping a situation so that it feels obtainable and workable. I don't know how she does it. Not only that, but she has a great laugh and gives the best hugs!  Diana will TRULY change your life.      
  – Angela Moore Hoover, Comedian
---
At first glance, mediation can seem to be a daunting concept, but with Diana's care and passion, she speaks of meditation in a way that makes it easily accessible, even to the uninitiated.  When she talks to the audience, it is so obvious that she is speaking from the heart. For me, there has been no better approach toward understanding the benefits of meditation than through Diana's loving guidance and inspiring presentations.  Diana, I hear your song, thank you.
– Randy Shiffman – Attorney at Law
---
Attending one of Diana's lectures is an experience you will never forget. She has the gift of an ancient weaver, threading together many subjects into the rich tapestry of her unfailing expertise. The words she speaks are almost secondary to the energy she cultivates. Her lectures are like spontaneous prayers; they inspire hopeand  create an atmosphere of self-reflection.  I highly recommend attending one of her events. You will leave a new person. She is that inspiring, and her humor makes you want to come back again and again.
– Andrei Ridgeway, Author of Psychic Living and Intuitive Living
---
Before I met Diana I had no ability to relax at all. I didn't even believe I could become centered. With Diana's book, meditation classes, and group meditations, I've cultivated a lifesaving practice. Her meditations are full of love and light, and I'm eternally grateful. I also greatly greatly appreciate the fact that she posts her meditations online, available for download! –
 Stephanie Sauer
---
As a yoga student, I have learned from Diana how to be patient with my body, how to let it teach me. As a spiritual counseling client, I have experienced Diana's ability to communicate deep spiritual principles and sometimes difficult lessons in ways that got through. I've learned how to meditate from Diana, and how to tune in to that fine, etheric energy that permeates our surface activity, giving me more maneuverability and calm in these changing times. I will forever be grateful.  
– Angela Hite
---
Diana is an inspirational woman who is a great astrologer and has brought joy, happiness and light into peoples lives over the years.
– Cary Goorwitch, UK
---
So you know how a great song lifts you to that place where life is wonderful – and fills you with that feeling to just
bring it on
. And how Masters through the Ages have pointed the Way to our real true nature?  That's the vibe. And that's Diana. She is Powerful Presence. Compassionate, uplifting, Joyful. Diana is the Real Deal. Plus, as if all that wasn't enough, she's got the most delightfully happy sense of humor ever.
 – Les Oreck
---
Diana provides not only a great class but a "user friendly" one!! Parking /location /space /and nice people. I have so loved attending for it is a positive  experience all around! No tension – love that!!
– Janice Wargnier
---
Thanks to Diana, I feel like I'm waking up, and it's really exciting.  I am my new toy!  I'm finding new parts of me that I didn't know were there. I am seeing me differently, looking inward without focusing on the negative.  This is so cool!
– Hillary Felker
---
Diana is the most incredible counselor I have ever had the honor of  working with. Words cannot express how highly I recommend her.  She is amazingly intuitive and and insightful. She is such an honorable counselor that rather than keeping you in therapy for years, she gets right to the matter of the heart and soul, and assists you in your healing process.  Diana has a remarkable gift of calling you into your highest self.
– Kelly Montgomery
---
Diana has been an inspiration to my mind – my body – my heart -my soul – my life. 
-LjH (Leesa)
---
My experience with Diana over the last five years has been outstanding. Her powerful, freeing and inspirational meditations, her gentle healing yoga poses and her continually uplifting spirit give me stillness and peace in my mind and body. The discomfort of a stiff, frozen spine and a noisy mind have been replaced with comfort, presence and awareness to life beyond my wildest dreams.
– Corliss Blue
---