Diana Lang is a spiritual teacher, counselor and the director/owner of LifeWorks Center for Growth in Los Angeles, California. She has been teaching meditation and yoga since 1980 and conducts seminars in the United States and internationally on meditation, body awareness, stress reduction, and relationship development.
Diana has studied spiritual teachings from around the world and is able to easily explain abstract ideas in a way that is easy to understand.  Her studies of meditation, yoga and many other related disciplines, including extensive training in esoteric studies and world religions, have given her a unique perspective that allows for an open-minded, love-centered approach to spirituality.  She has also worked in conjunction with traditional and alternative health care professionals as a consultant, lecturer and trainer.  Her innate ability to see disharmony in the body/mind/spirit has resulted in simple and effective solutions towards living a healthier and happier life.
Diana's encouraging and lighthearted approach to body/mind awareness inspires a direct and authentic experience of true spirituality. Based on her background of teaching and counseling thousands of students over the years she has developed remarkably simple and direct ways for people of all levels to achieve the well-being and heightened awareness that the experience of meditation offers.  Her special gift is her ability to demystify the spiritual process, making it easy and accessible for anyone.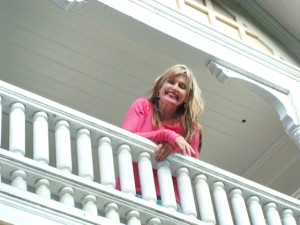 A truly gifted teacher of spirituality, Diana Lang's inspirational manner illuminates the purpose and benefits of meditation in our busy lives. She demystified the spiritual process with grace, humor and deep insight.  Her aim is to teach these age-old teachings in a new way, that's simple, and that works.
Diana believes that spirituality can be easy.  Her book, OPENING TO MEDITATION – A GENTLE, GUIDED APPROACH, published by New World Library create a high-level system of meditation and gives practical tools and applications that enable the new student to have a powerful experience right away.
As a radio personality in Los Angeles she presented a live show on KZLA 93.9 for two years on dream analysis called IN YOUR DREAMS.  Diana has made numerous appearances on local TV shows and writes for many publications.  She has also produced more than thirty retreats and seminars combining various forms of mental, spiritual and physical disciplines.